20 Years of Helping The Hungry!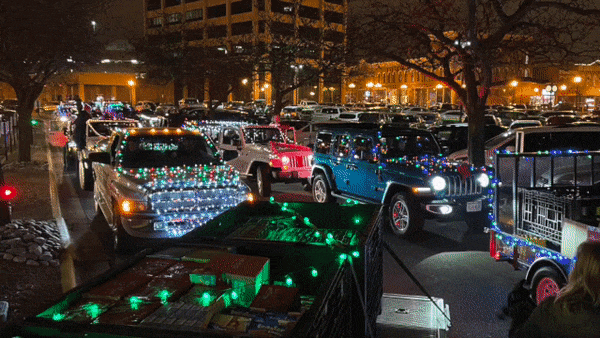 The 2021 Food Ride is complete!
Our 20th year was another banner year. Last minute donations from friends, family, and our friends at Oktoberfest helped us donate of 6300 items of food the the hungry of the Coulee Region. The 21st Jeep Food Ride is tentatively scheduled for Saturday, December 18th, 2022.
2021 Combined Monetary Donation Meter
25% To Goal

Halfway There!

Almost there!

$5000 Goal reached!
For 2021, we continued to combine efforts with our friends at Oktoberfest USA! Each year, the four major groups of Oktoberfest have a friendly food/fundraising competition to help the hungry. Their monetary efforts are shown below and are included in the main meter above. Thank you to everyone at Oktoberfest for helping us help the hungry!
Oktoberfest Food Drive Donation Competition ($500 goal for each group)
Royal Family Past & Present

Board Past & Present

Trustees / Past Festmasters

Grenadiers / Alumni Grenadiers

Additional Donations – Friends, Family, Businesses
Friends, Family, and Businesses

Meters last updated 12/19/2021 – 1:26 p.m. Central